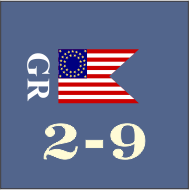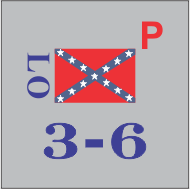 Sherman's 1864 Drive on the Heart of the Confederacy
Game Design: Lee Greever
---
The Atlanta Campaign is a strategic-level simulation of the 1864 North Georgia campaign fought between the Union armies of William T. Sherman and the Confederate Army of Tennessee led by Joseph E. Johnston. Abraham Lincoln's best hope for re-election against strong anti-war sentiment in the North depended upon the outcome of this campaign. If the South could hold Atlanta long enough, the Confederacy retained a hope for survival through a negotiated settlement of the War.
The 11" x 28.5" mapsheet (in two sections) portrays the area in North Georgia over which the Atlanta Campaign was fought. The 72 5/8" counters (die-cut and back-printed) represent the ground forces involved in the battle.
This is a second edition of The Atlanta Campaign. The original game, published in 1980 by A. Lee Greever, had a limited print run of only 200 copies and hence makes it a rare and collectable game. This second edition is a rendition of the original game, as produced by Kerry Anderson and Ken Ellis. The intent is to make the game available to those who have not had a chance to see or play the original game, while not interfering with the original's collectable status. Much effort has been placed in recreating the game in its original style and format. The size has been increased and redesigned counters are included to supplement those of the original style.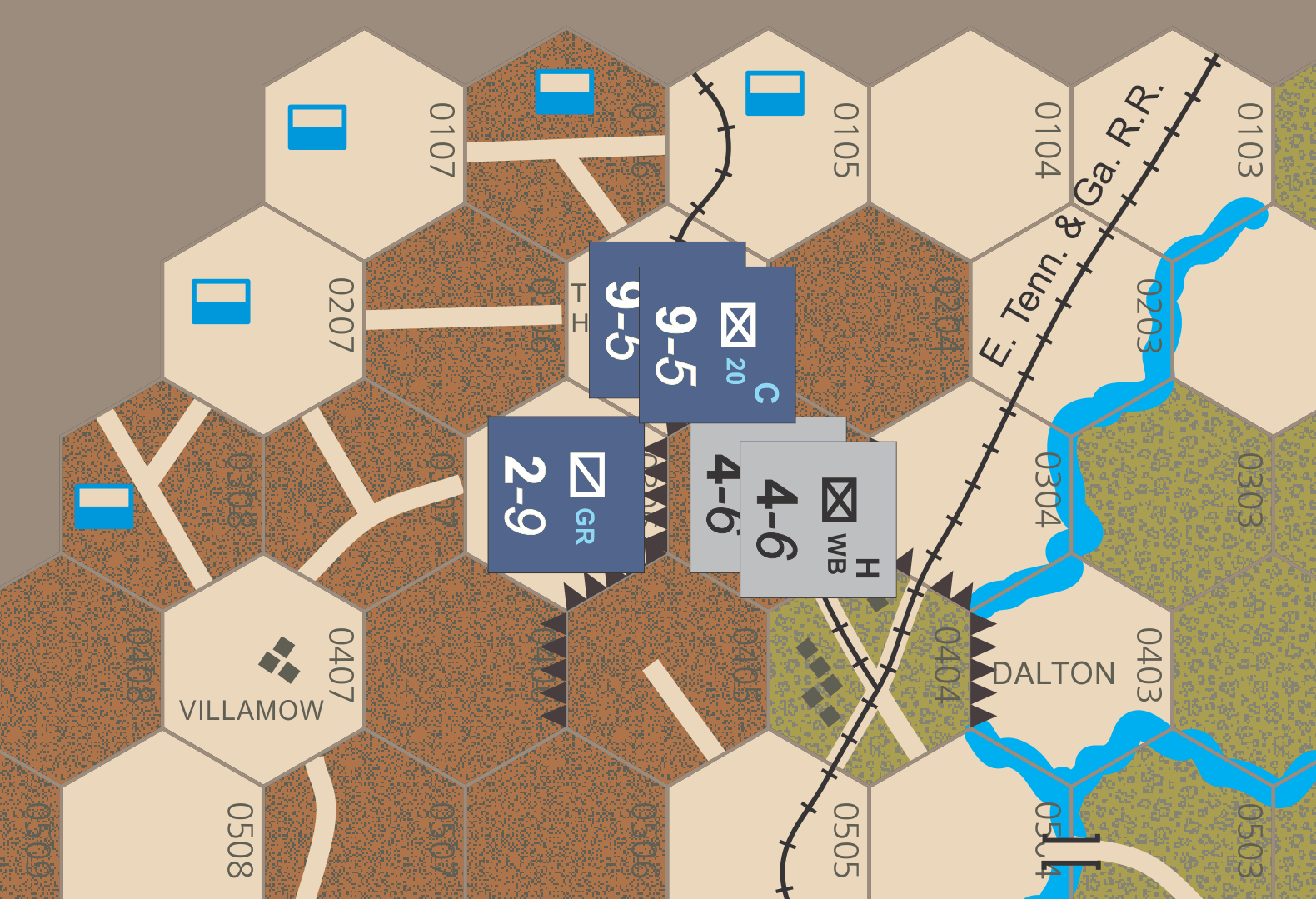 ---