Home
Titles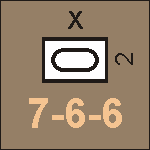 Canada at War
Game Design: Brian Train
---
The Scheldt Campaign is an operational level wargame of operations in the area of the Scheldt Estuary in Belgium and Holland in October and November of 1944. The crucially important port city of Antwerp had fallen to a rapid British advance in September, but the port could not be used until the coastal artillery defences at the mouth of the Scheldt had been neutralized and the river swept of thousands of mines. It fell to the First Canadian Army, already tired and overstretched after being in continuous combat since the D-Day invasion, to clear the Scheldt.
One player (the Allied) takes the role of General Simonds, temporary commander of the First Canadian Army, and will command Canadian, British, Polish and United States forces. The other player (the German) takes the role of General von Zangen, commander of the Fifteenth Army, and will command various forces from the German Army, Air Force and Navy.
The 17 x 22" map shows an area from the resort town of Knokke-zur-See to the city of Tilburg. The 224 1/2" counters (die-cut and back-printed) show Canadian, British, US, Polish and German troops involved in the battle. The 30 staff cards reflect the choices of possible operations to conduct, .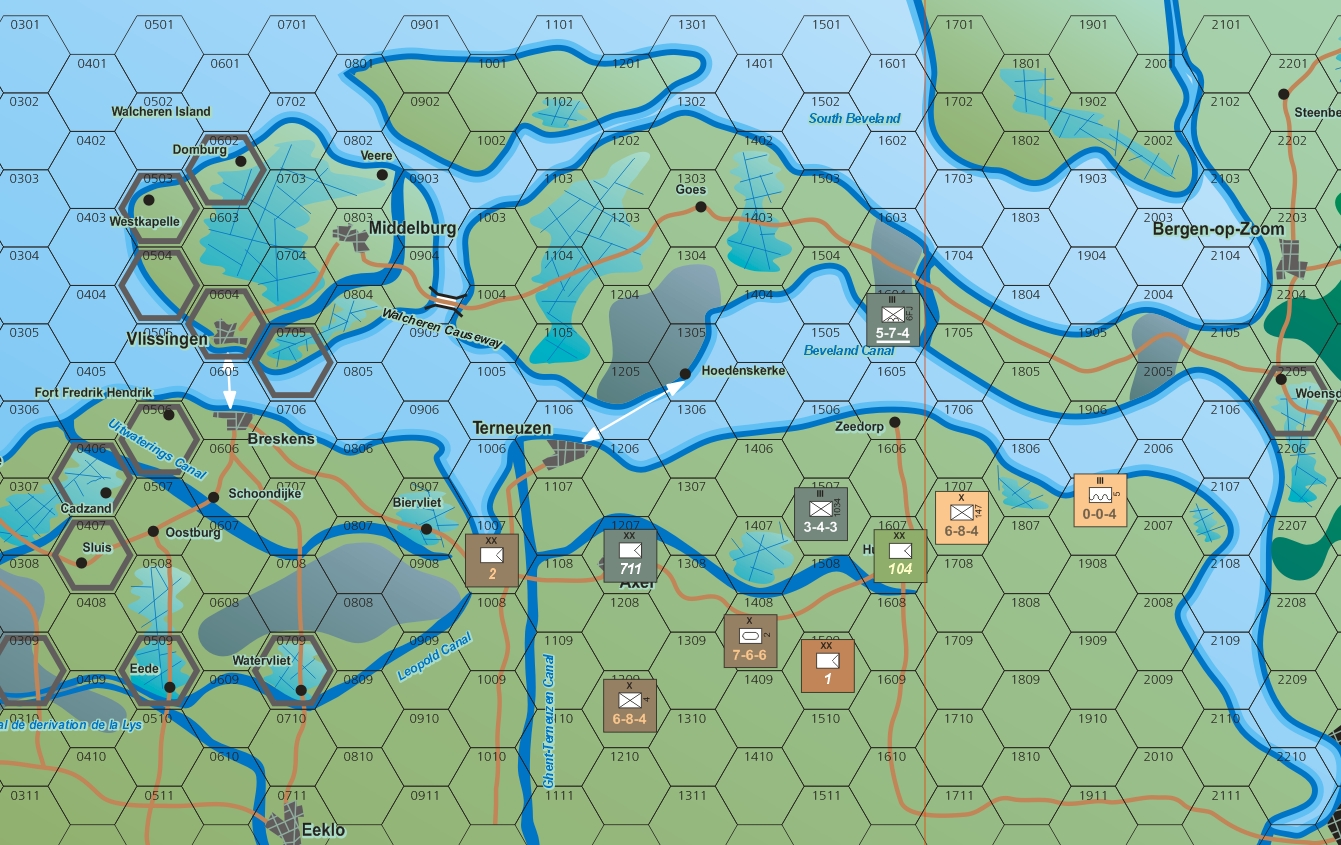 ---