Move complete!
We've settled into the new house and boxes are unpacked. We're back into regular operations.
Thank you very much for your patience.
---
We're Moving!
We're moving back to the homeland, from Alberta to British Columbia. The actual move will be happening at the end of September. It will likely take us another month to get unpacked and organized in the new house. We will likely resume regular operations in November.
The Microgame Design Group will continue to sell products during this period, though there may be unexpected delays. Please conmtact us prior to ordering.
SPI Wrecking Yard sales will be discontinued during this period as parts and games are being packing into boxes. Also, becuase of time constraints, it is doubtful we can fill any redesigned counter requests (unless we physically have them at hand).
Thank you very much for your patience. We look forward to doing business with you very soon.
---
The Battle of Armageddon - End of the World Sale
The price for The Battle of Armageddon (2015 edition) has been reduced to encourage sales while the exchange rate is low and before any postage increases. This End of the World Sale will continue while quantities last.

The Battle of Armageddon is a 2 to 6 player game depicting the final battle as described in the Bible. The game brings together the forces of the World into the ultimate battle for control of the Earth. The 17 x 33" game map represents the battleground, stretching from Egypt to Iran. The 216 5/8" counters (die-cut and back-printed) represent the armies of Israel, the Arabs, Magog (Russia), the Revived Roman Empire (Europe), USA and the Kings of the East (China).
The 2015 edition comes with a box, mounted map boards, four custom-made battle dice, 256 die-cut counter and 144 die-cut 2.5" x 3.5" cards.
---
The First World War Project
In commemoration of the 100th anniversary of the First World War, Kerry Anderson has decided to attempt to design games on each of the significant British battles on the Western Front (that have not been adequately covered).

The latest instalment is a reprint of Vimy Ridge, Canada on the Attack.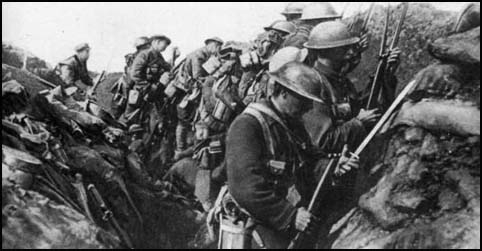 ---
Introduction
On November 1, 2004, the Microgame Design Group (MDG) closed its doors after publishing 41 game titles.

And now, the MDG is back with a vengence!

New games and and updated versions of older titles are now available.

Gone are the days of desktop publishing (DTP) efforts; instead, games come with mounted, die-cut counters, larger playing areas (in 11x17 sections), and players' aids printed on cardstock.
---
Current Designs